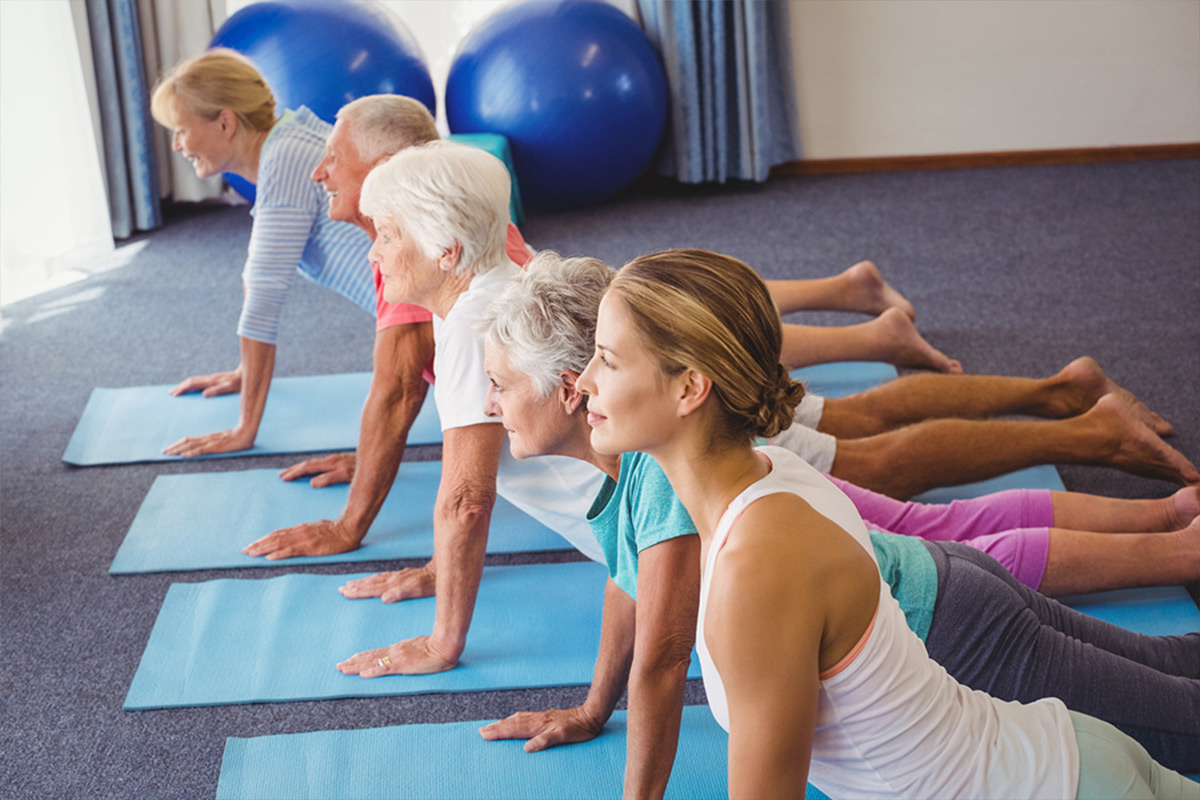 We see a number of older women in our Fayetteville, AR studio and osteoporosis is a common concern among our clients. Maintaining bone health is important as we age, and Pilates can help.
It's well-known that weight-bearing exercise is the key to preventing osteoporosis, and new research shows that Pilates can actually help improve bone mineral density.
In this study, researcher compared whole-body vibration therapy to mat Pilates, and found that the women who did Pilates had improved bone mineral density. Plus, Pilates has other benefits, as well.
de Oliveira LC, de Oliveira RG, de Almeida Pires-Oliveira DA. Effects of Whole-Body Vibration Versus Pilates Exercise on Bone Mineral Density in Postmenopausal Women: A Randomized and Controlled Clinical Trial. Journal of Geriatric Physical Therapy 2018 Feb 12. doi: 10.1519/JPT.0000000000000184.