David Spine Solution is a comprehensive evaluation and treatment concept for back disorders. The solution uses carefully targeted movement and controlled loading to reverse the de-conditioning syndrome related to back pain.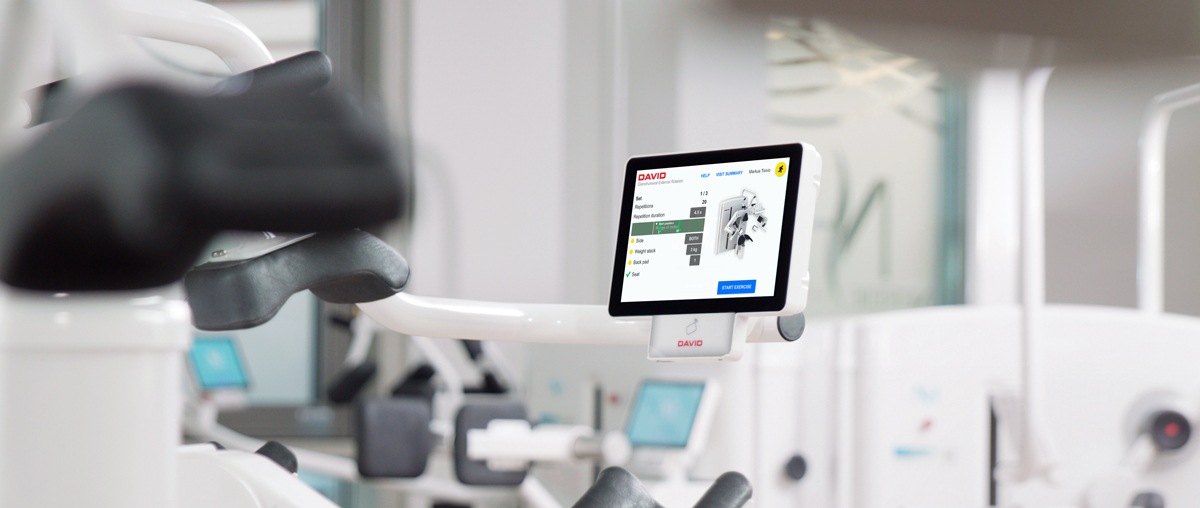 Individualized programs are planned based on a questionnaire, physical evaluations and tests. Specially designed devices provide a safe and effective way of improving mobility, strength and spinal coordination.
The EVE platform (eValuated Exercise) is a software that manages the whole treatment process – helps stratify patients, automates treatment program creation, guides through individual exercises and collects all the data for reporting. It helps therapists in making better treatment choices and motivates clients in their recovery journey. It also acts as a management tool in reporting the quantity and quality of operations of the instructors and clients, all online and in real-time.