Chiropractic and Physical Therapy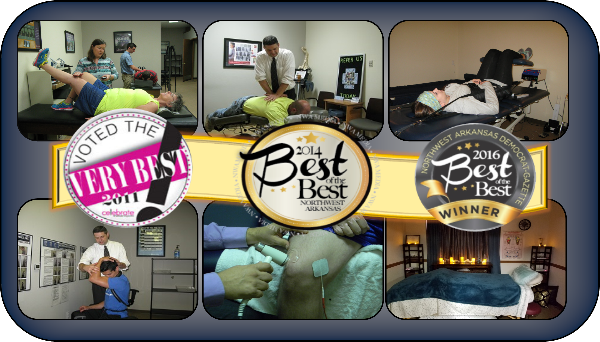 Wellness Professionals is different from all the rest. Wellness Professionals provides quality chiropractic and physical therapy care to patients in Northwest Arkansas including, Fayetteville, Springdale, Farmington, Johnson, and the surrounding areas.
Wellness Professionals uses a multi-tiered approach to patient care. Utilizing chiropractic treatment, physical therapy, decompression, therapeutic massage and nutrition, patients can expect to achieve a balanced and healthy body. Featuring one-on-one services with long lasting results, Wellness Professionals has health solutions for you.
If you suffer from back pain, neck pain, headaches, sciatica, extremity pain,or have been in an auto accident, Wellness Professionals Inc. can get you back on the road to health.
Schedule a free, no obligation consultation today with Dr. Michael Dickerson by calling our offices at 479-444-9449.