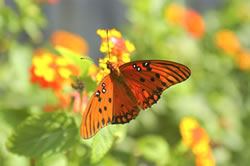 Spring is here! Wheather you are planting flowers, veggies or herbs here are some stay safe gardening tips.
1. Wear protective clothing incuding long pants, long sleaves, gloves and saftey glasses.
2. Don't forget about your feet! Wear properly fitted shoes that are not too worn or tight.
3. Get your family involved! If you are lifting heavy objects make sure to inlist help from others.
4. The right tool for the job. Prevent accidents by only using tools as instructed by the manufacturer
5. Prevent tripping hazards. Be mindful of your surroundings and don't leave tools or equipment out where you or others can trip on it.
6. Wear sunscreen and drink plenty of fluids
7. Have fun and enjoy this Spring Season!
Wellness Professionals wants to wish you the very best this Spring! May your flowers grow large and your veggies even larger! Remember we are always here to help you in any way we can. Keep your regular wellness visits and don't forget about the other sevices we offer here at Wellness Professionals. We offer Chiropractic Care. Physical Therapy, Massage Therapy and Pedeatric Speech Therapy. Happily serving all of NWA, Fayetteville, Farmington, Springdale, Lowell and much much more!
Call us today at (479)444-9449